Book Discussion Thursday, July 30 at 7:30 p.m.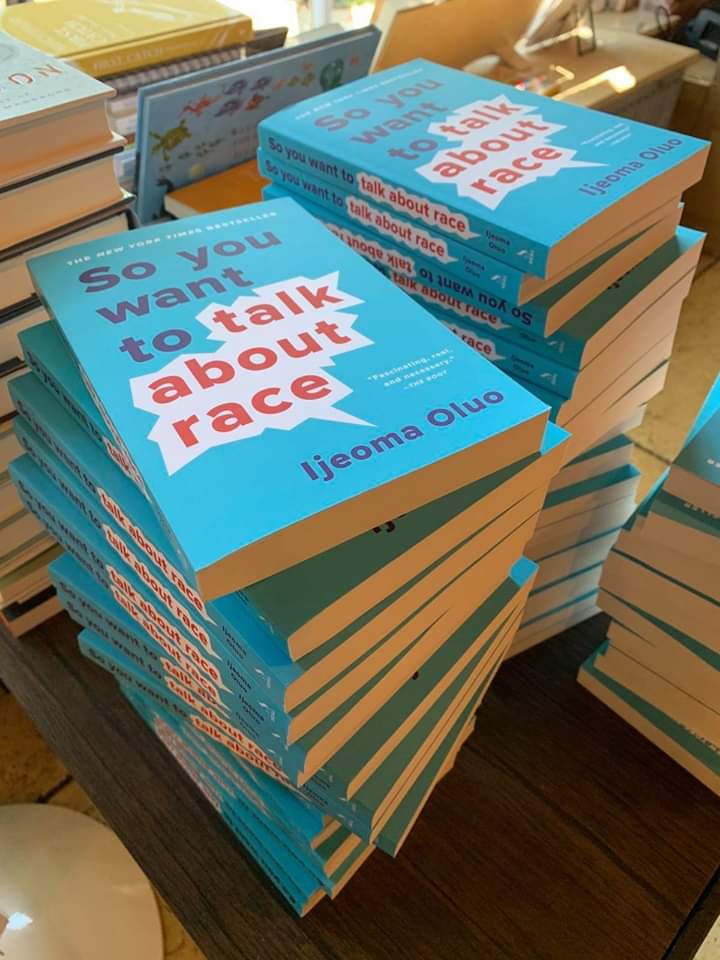 In this New York Times bestseller, Ijeoma Oluo offers a hard hitting but user friendly examination of race in America. She offers a contemporary take on the racial landscape in America, addressing head-on such issues as privilege, police brutality, intersectionality, micro-aggressions, the Black Lives Matter movement and more.
All are welcome to join!
We will host this event through Zoom.
You can RSVP to rector@stjohnschicago.com to get the zoom link.
A reading list from St. John's Episcopal Church
Me and White Supremacy by Layla F. Saad
So You Want to Talk about Race by Ijeoma Oluo
Waking up White: and Finding Myself in the Story of Race by Debby Irving
White Fragility: Why It's So Hard for White People to Talk about Racism by Robin Diangelo
Tears We Cannot Stop: A Sermon to White America by Michael Eric Dyson
Birth of A White Nation by Jacqueline Battalora
Stand Your Ground: Black Bodies and the Justice of God by Kelly Brown Douglas
Stony the Road: Reconstruction, White Supremacy, and the Rise of Jim Crow by Henry Louis Gates, Jr.
The 1619 Project published the New York Times