Missed the concert? You can listen to a recording here. Music begins at the seven-minute mark.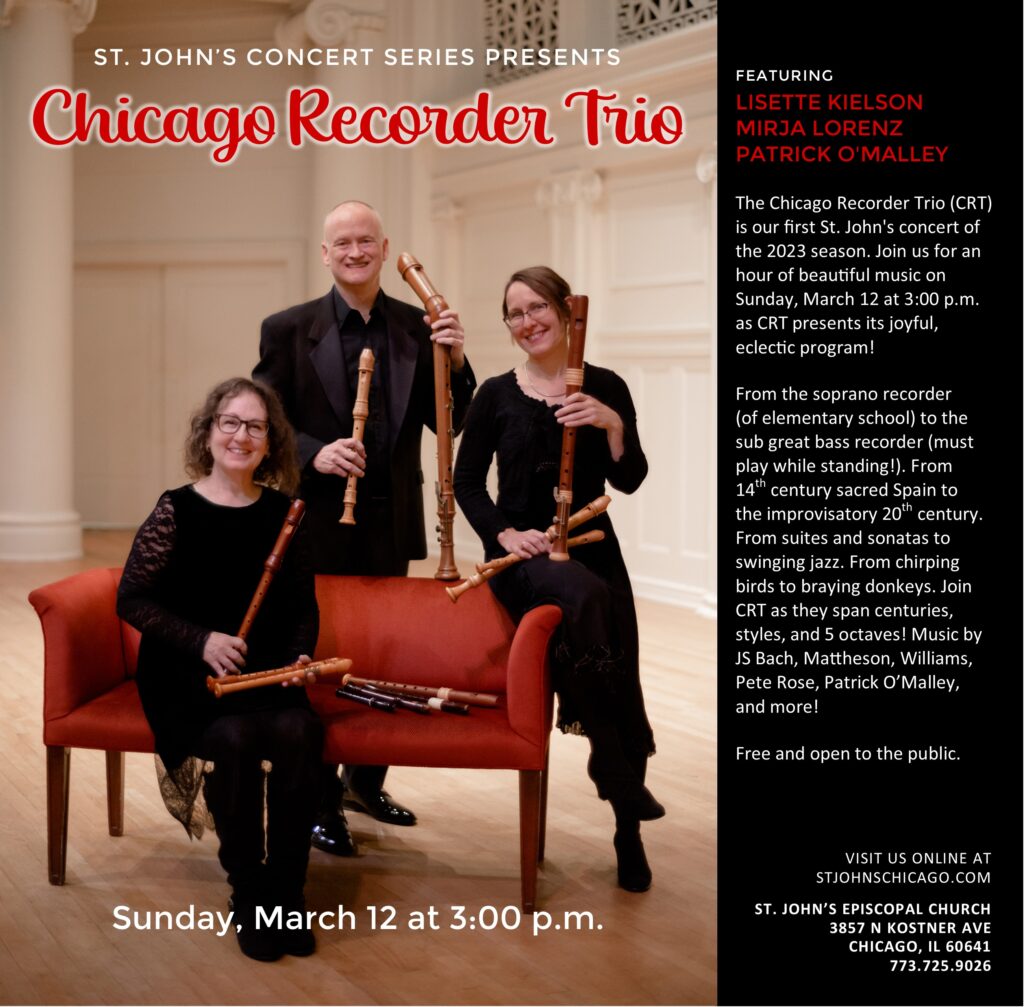 Chicago Recorder Trio
Sunday, March 12 at 3:00 p.m
Featuring Lisette Kielson, Mirja Lorenz, and Patrick O'Malley
Free and open to the public. Join us in person or watch via Zoom (Meeting ID: 878 8575 2024 Passcode: 3857) or Facebook Live.