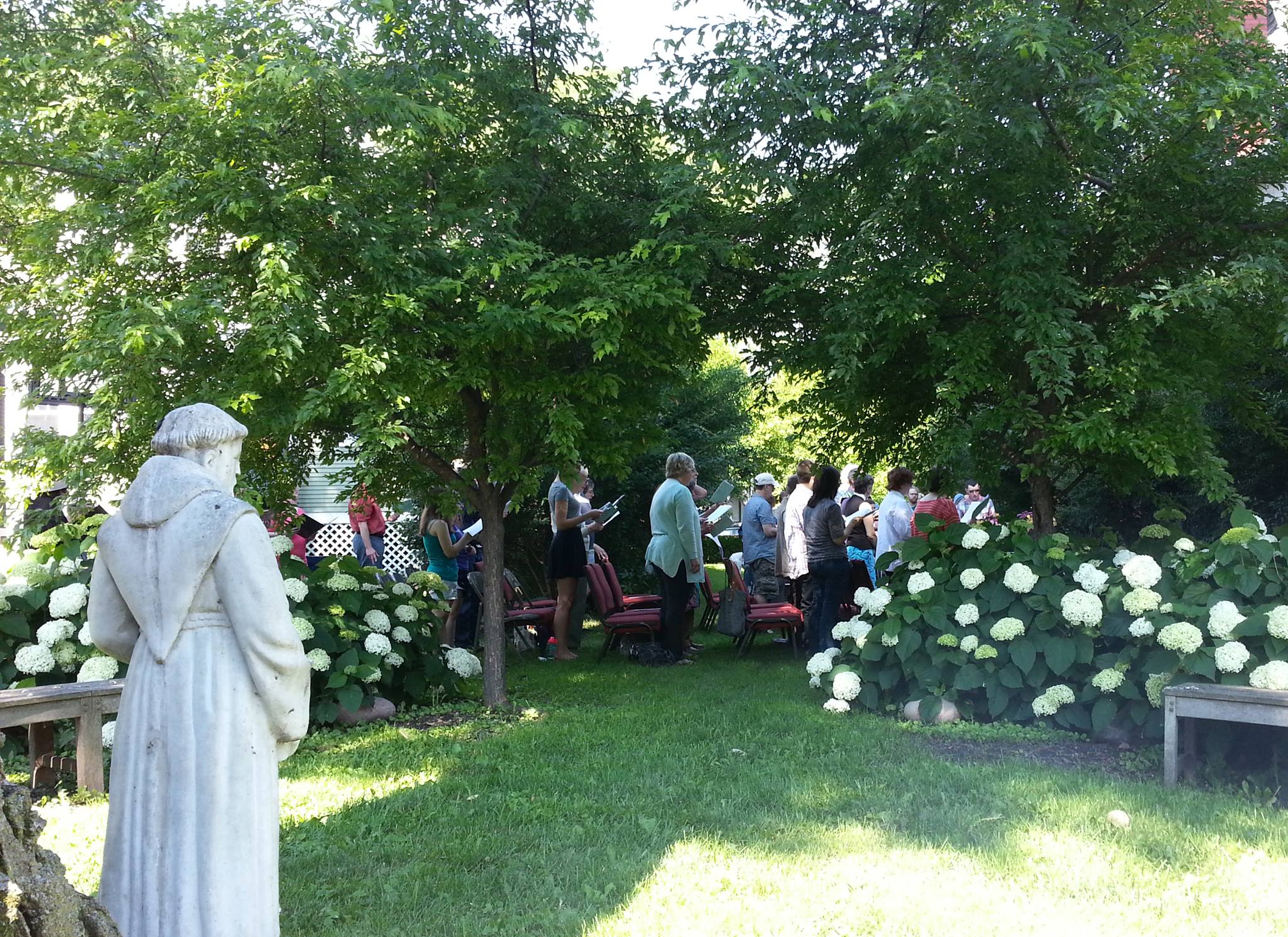 Worship is at 8:00 and 10:00 a.m. beginning on May 28 and going through September 3, 2017.
Worship in our garden on July 30 and August 27. Bring blankets, bug spray, sunblock. Dogs on leashes welcome!
Construction on our lift to make St. John's accessible begins this summer! Stay tuned.