Featured post
You can purchase tickets in the Parish Office or online here.
Featured post
August 19, 2018
9:30 am
to
2:30 pm
Can't make the Fest but want to help? You can donate to support the family, your total donation goes directly to them.
Featured post
Save a tree! You can download this pdf of our Sunday bulletins and follow along on your phone or tablet.
Featured post
The Anti-Racism Team was established in January 2018 and meets monthly. Our Anti-Racism Action Plan was presented to and accepted by our vestry (leadership council) on June 20. You can read some of the things we are learning here: Anti-Racism Team: What we've been reading
Featured post
Featured post
Christians are called to participate in the kingdom of God by working for peace, justice and the common good. These organizations act politically, motivated by faith. Get involved!
The Episcopal Public Policy Network (part of The Episcopal Church Office of Government Relations located in Washington, DC) is a grassroots network of Episcopalians across the country dedicated to carrying out the Baptismal Covenant call to "strive for justice and peace" through the active ministry of public policy advocacy. advocacy.episcopalchurch.org

Believe Outloud works for lesbian, gay, bisexual and transgender equality in our families, our churches and our communities. believeoutloud.com
Faith in Public Life advances faith as a powerful force for justice, compassion and the common good. faithinpubliclife.org
All Our Children is a national network of people of faith who are exploring, forming, and leading community partnerships between congregations and public schools. Through these partnerships, AOC is part of a growing movement to create meaningful improvements in the quality and equity of public education. allourchildren.org
Faithful America: Love thy neighbor. No exceptions. faithfulamerica.org
Interfaith Power & Light is a religious response to global warming. interfaithpowerandlight.org
Groundswell inspires faithful action to heal and repair the world. Powered by Auburn Theological Seminary. action.groundswell-mvmt.org
Featured post
Click here for a pdf of this poster: How to become an Episcopalian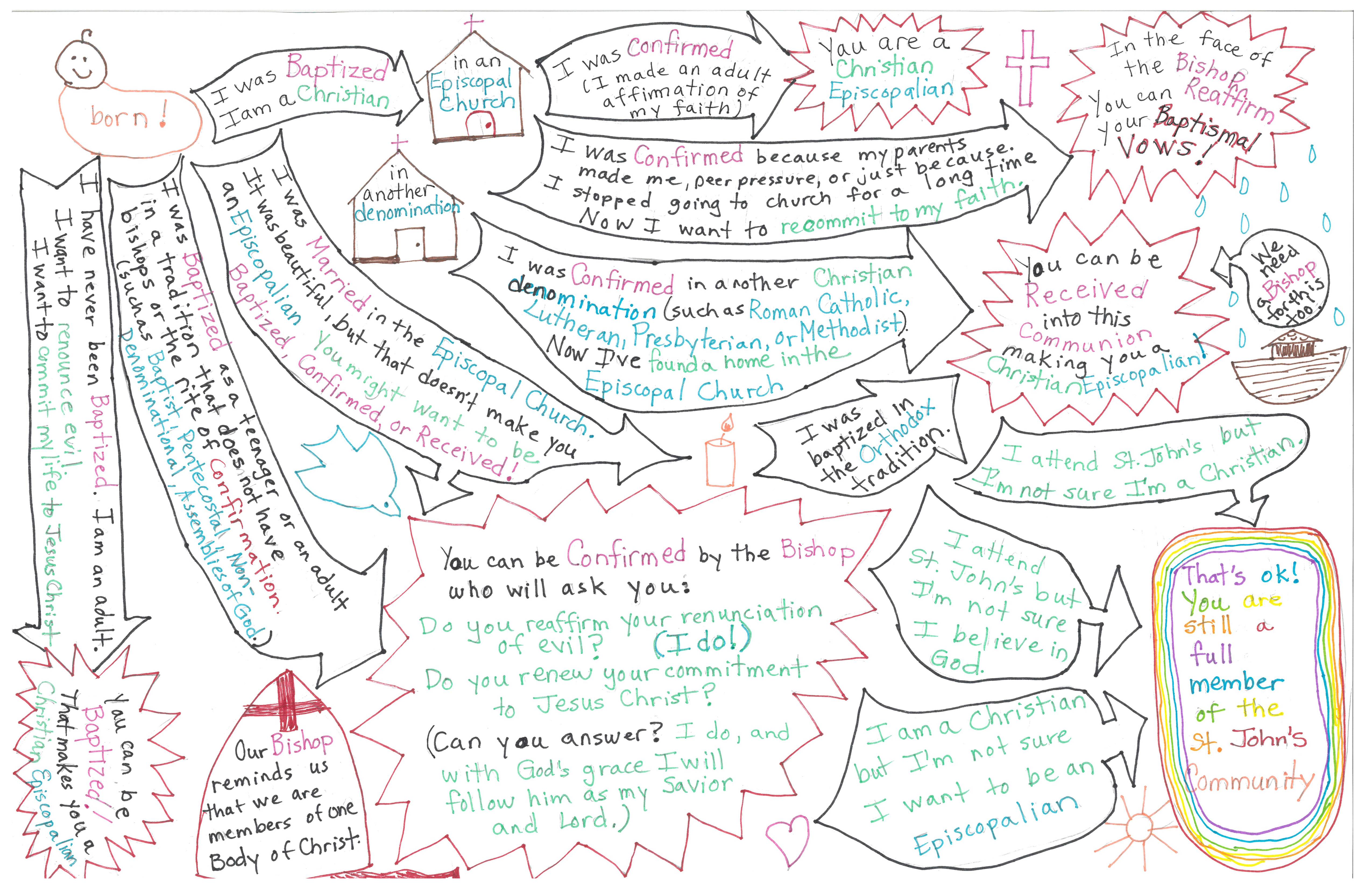 Featured post
A Capital Campaign for St. John's Episcopal Church
THREE YEARS – $375,000 – ACCESSIBILITY – HOSPITALITY – SUSTAINING OUR MISSION AND MINISTRY FOR GENERATIONS TO COME
We invite you to join us in extending the welcome and hospitality of St. John's to an ever-widening community.
Phase One Goal $176,000 REACHED!
Accessibility from street level to the Sanctuary and Parish Hall FINISHED!
Church Garden Restoration and New Memorial Garden FINISHED!
10% of all gifts to the Capital Campaign goes to our endowment for the use of future generations.
Phase Two Goal $143,000
Accessible Bathrooms
Kitchen Renovation
Office Reconfiguration
Phase Three Goal $56,000
Restoration of Stained-Glass Windows
To give to the Capital Campaign please use the DONATE button and use the memo line to designate your gift to the Capital Campaign.
St. John's is proud to present this beautiful book of art and reflections, taken from nine years of art created for Sunday worship by children and adults. This coffee table book makes a lovely gift.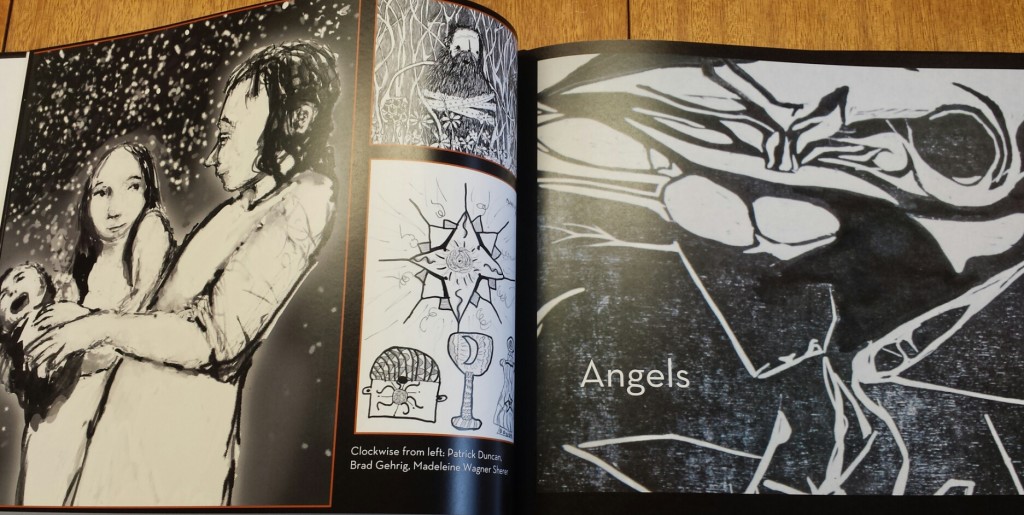 Each book is $25, or $20 each for 2 or more.
You can purchase a book at St. John's, or email parishoffice@stjohnschicago,com to have one sent to you (postage additional).